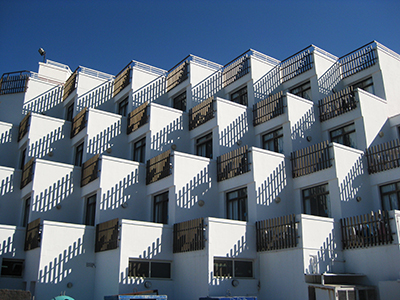 Future Formation is a highly esteemed company with a strong financial foundation and state-of-the-art design innovation. This combination enables us to construct powerful visions and has the potential to evoke an immediate desire to tour the interior. Future Formation strives to contribute significantly to the real estate sector. Future Formation Realty Partners has experienced real estate professionals focused on working with each client's multifaceted requirements. To us, it is all about meeting the expectations from the customer's perspective. Future formation Realty Partners is client focused on offering short-term value and maximizes long-term real estate gains.
 Our motto "Turnkey Project" is derived from our determination to provide an exceptional buyer experience for our customers. We go above and beyond the prevailing practice of selling real estate. Our approach can simply be summarized as responsible selling. Once our masterpieces are built, we offer them for sale. Delivery is made upon full completion of each detail within the building. Selecting the best commercial property in Arab and non-Arab Countries (Saudi Arabia, UAE, Libya, Tunisia, Egypt, Qatar, Oman, Jordan, Bahrain, Kuwait, Iraq, Sudan, and Turkey) requires a substantial knowledge of real estate market and a skilled eye. You need an experienced professional real estate advocate in your corner.
Our vision is bold. To become the leading brand in the real estate sector and be synonymous with quality performance - in design, in build, and in delivery of superior construction. When we analyze a property's value, we will take into account everything from labor availability, walk score; commute times, schools and transportation access to a region's business district. You need a professional real estate broker to evaluate all the underlying issues for the real estate market valuation to make a decision.